WINSTON-SALEM, NC (April 16, 2015) –  ABC of NC Child Development Center and Autism Clinic (ABC of NC) has submitted an offer to purchase the former Triad Academy facility at 905 Friedberg Church Road, Winston-Salem.  ABC of NC, a school and clinic providing educational, behavioral, therapeutic and diagnostic services to over 300 children with autism and their families, currently operates at 3904 Old Vineyard Road, Winston-Salem.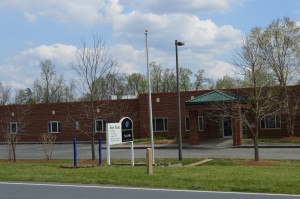 The new facility, near the Davidson/Forsyth County border, includes a 9,660 square foot school building built in 2004 and 7.5 acres of land.  ABC of NC plans to move their Autism Clinic operations to the new site in June with the rest of the staff and programs moving in August to start the 2015-2016 school year.
Triad Academy merged more than three years ago with Summit School and moved to a combined location at the Summit School campus on Reynolda Road.  Summit School has accepted ABC of NC's offer and, pending due diligence and financing, expects to close by the end of May. John Ruffin at Meridian Realty handled the sale of the Friedberg Church Road property and will handle the sale or lease of the Old Vineyard property as well.
ABC of NC is on the Winston-Salem Community Capital Campaign Calendar for a $5 million capital campaign slated for November 2016.  The organization plans to raise funds for an approximately 24,000 square foot clinical facility on the Friedberg site to be built in 2017.
"The most exciting thing about our new location is our ability to grow there. We believe every child with autism should have an opportunity to access specialized services, and our current facility has reached capacity." said Selene Johnson, executive director, ABC of NC Child Development Center.
"After careful consideration of building and expanding at our current location, we found that it was not cost-effective to stay.  We've loved our eight years on Old Vineyard Road, but we must keep up with the demand for anticipated growth and to expand service delivery to include new therapeutic services including speech and occupational therapies.  We feel that our new location provides the perfect place to most effectively serve our autism community," said Johnson.
ABC of NC, employing 37 people and serving families from 14 counties in North Carolina and Southern Virginia, is a non-public, not-for-profit center providing quality individualized diagnostic, therapeutic, and educational services using evidence-based practices in the field of autism treatment for children with autism spectrum disorders and their families.
The vision of ABC of NC is that all children with autism spectrum disorder reach their full potential through effective diagnostic, therapeutic and educational services.
For more information, www.abcofnc.org.