Layers: An Exhibit of Artwork from Artists on the Spectrum
Back to Calendar
Layers: An Exhibit of Artwork from Artists on the Spectrum
Southeastern Center for Contemporary Arts
5:30 pm - 8:00 pm

Throughout the month of April, an exhibit of artwork by ABC of NC students is on display at the Southeastern Center for Contemporary Arts (SECCA) in celebration of Autism Awareness and Acceptance Month. A reception for ABC of NC families and friends will be held at SECCA on Thursday, April 28 from 5:30-8 pm. All are invited.
The exhibit features mixed-media artwork created by children (ages two to 21) with autism, under the guidance of artist-in residence, K. Wood. The exhibition also features work created by ABC of NC students as part of a partnership with SECCA and The Engaging Educator. The project was made possible, in part, through a generous grant from the Arts Council of Winston-Salem and Forsyth County.
"The process we used to craft the artwork for the exhibit incorporated multiple techniques and a variety of layers to create pieces that had depth and interest," remarked artist in residence K. Wood. "Many individuals with autism can be over-stimulated by sensory input, so it was important that the process be sensitive to these challenges. To this end, we offered a variety of ways for the kids to interact with the media. Kids could use their fingers or take advantage of a variety of gadgets and tools, from cotton swabs and saran wrap to paint brushes and rollers."
Under Wood's guidance, the children began with small individual projects so they could develop a comfort level with the process and tools, and then moved on to larger group pieces that offered expanded opportunities for collaboration. The individual pieces were mounted on mat board and will be sent home with families, while the larger group projects have been framed for a permanent installment at ABC of NC.
When speaking about the collaboration with SECCA, Jen Brown with The Engaging Educator reflected on what she considers to be the biggest success of the program, "Many museums have a 'be quiet and admire the art' reverence which can create anxiousness even among typically developing children. It was important to all of us working on the project that our guests with autism feel at ease and be able to make connections between the art they see in the museum and their everyday lives."
Brown, alongside SECCA program coordinator Alex Brown,  helped prepare the children for their visit to the museum with a social story and pre-visits, and once they were on-site, SECCA offered an assortment of touch-friendly objects for exploration, coordinated museum walks, and incorporated multi-model engagement strategies– moving like butterflies, posing like sea creatures, imagining textures–to view the art."
Through this collaboration we created experiences that helped the children understand how to interact with art in the museum in an appropriate way and established SECCA as a place where they can feel comfortable being themselves. And really, isn't that the experience we want everyone to have in a museum environment?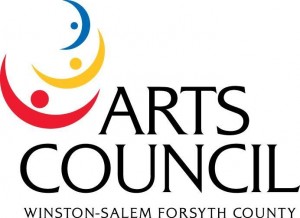 get_sidebar('quicklinks') ?>