Peppercorn Theatre's Sensory Friendly Performance of The Tourist Trap
Back to Calendar
Peppercorn Theatre's Sensory Friendly Performance of The Tourist Trap
2:00 pm - 3:30 pm

Peppercorn Theatre is partnering with ABC of NC to offer a sensory-friendly performance of The Tourist Trap on Saturday, August 6, at 2 pm. Audiences will enjoy all the fun of a Peppercorn performance in a supportive environment with slight adjustments in the production for those with an autism spectrum disorder or other sensory sensitivities. In addition, for those who may need to leave their seats during the performance, there will be an activity area in the lobby staffed with autism specialists.  The performance will take place at the Arts Council of Winston-Salem's Hanesbrands Theatre. The musical is being offered as a Pay-What-You-Can performance and aims to reach the entire community with new programming for family audiences.

With a new score written by The Blue Eyed Bettys – Daniel Emond, Sarah Hund, and Ben Mackel – and an original script and lyrics written by Peppercorn Theatre's co-founder, John Bowhers, The Tourist Trap explores how the power of family can overcome many obstacles: When Rose and Eugene Wayward find themselves stranded with a broken-down car on the way to their daughter's wedding, they discover an unbelievable adventure lying just around the bend. The Steppup Family, a band of bluegrass-playing puppets, welcome the travelers to their struggling roadside attraction where, through story and song, the Waywards discover the incredible potential of family, no matter what size, shape, or color it may come in.
This original bluegrass puppet musical is going to be a can't miss!!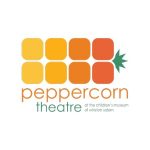 get_sidebar('quicklinks') ?>