North Carolina Governor Roy Cooper has issued an Executive Order for the closure of all public K-12 schools in North Carolina through May 15. To be consistent with Governor Cooper's order, ABC of NC's nonpublic school is closed through May 15. Program supervisors will be available by phone to support school families during this time.
In addition, all ABC of NC services will transition to in-home, telehealth, and distance learning models. We hope that the more we do now to limit contact, the shorter the duration needed for these modified services.
Imprints Cares will not provide day care services at ABC of NC until further notice.
We will continue to monitor the guidelines and protocols set forth by the Forsyth County Department of Public Health and provide updates as appropriate.
For more information, visit our Novel Coronavirus (COVID-19) Update webpage.
ABC of NC  is a non-profit dedicated to providing high-quality, evidence-based diagnostic, therapeutic, and educational services to people with autism spectrum disorder; ensuring service accessibility to individuals from any economic background; offering support and hope to families; and advocating for inclusion and acceptance.
"Buy a Brick" Campaign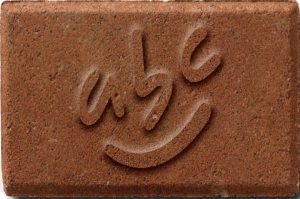 It's the perfect gift for any occasion! "Buy a Brick" in honor or memory of a loved one or friend. Click here to order a brick!