ABC of NC is currently offering services as follows:
Applied Behavior Analysis (ABA) Therapy is available in-person at ABC of NC and also via telehealth. In-home services have been discontinued for most clients.
In-person learning at ABC of NC's Education Center has resumed on a regular schedule for most school and preschool clients. Distance learning is also available.

Counseling services are available in-person at ABC of NC and/or via telehealth.
For additional information, visit our Novel Coronavirus (COVID-19) Update webpage.
ABC of NC is a non-profit dedicated to providing high-quality, evidence-based diagnostic, therapeutic, and educational services to people with autism spectrum disorder; ensuring service accessibility to individuals from any economic background; offering support and hope to families; and advocating for inclusion and acceptance.
"Buy a Brick" Campaign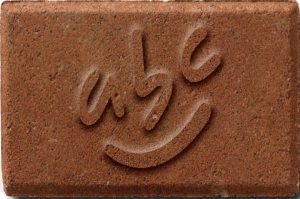 It's the perfect gift for any occasion! "Buy a Brick" in honor or memory of a loved one or friend. Click here to order a brick!